All of our videos are shot right here in our studio. From corporate sizzle videos to political campaign videos to auditions for major film and television projects, we have the equipment and expertise to help you put your best foot forward.
Killer Workstation
Our state-of-the-art workstation consists of a custom-built system with a liquid-cooled Intel i7 6900K 8-core/16-thread CPU with 64GB RAM, solid-state boot drive, Nvidia GTX 1070 video card with 8GB RAM, running Adobe Audition CC with an 8-channel Focusrite Saffire PRO 40 digital audio interface and an 8-channel Mackie Control Universal Digital Audio Workstation.
We edit using the Adobe Creative Cloud Suite which includes...
Premiere Pro CC
Audition CC
After Effects CC
Photoshop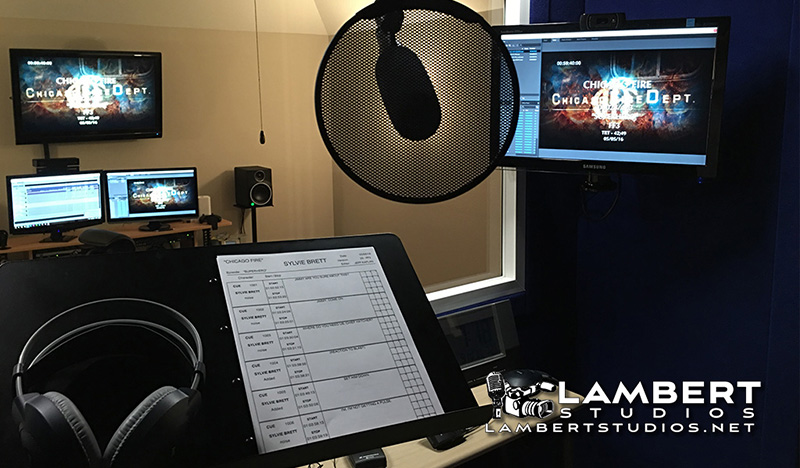 We also do ADR
Need Automatic Dialog Replacement? We can do that too! We have a 6'x8' recording booth custom-made by VocalBooth.com with 3-inch sound-insulated walls, a large producer's window, whisper-quiet air exchange system, which can comfortably fit two actors. A monitor mounted inside the booth is capable of playing video for ADR.
We worked closely with Jeff Kaplan - the supervising sound editor for NBC's Chicago Fire and Chicago PD to produce ADR for several of their season finales.