---
Interested In Voiceovers?
Have you been told you have a great voice and you should work in voiceovers? Come to a consultation session and we'll help you get started on the right track!
---
We now sell
Show Cue Systems!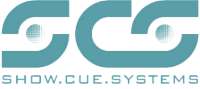 Lambert Studios has been selected as the first authorized reseller of SCS in the United States!
Read our press release.
Save 10% on your registration!
---
We Record Voiceover Auditions!
Got an audition for a voiceover? We'll record it for only $25!
Find out how you can get unlimited auditions for a whole year!
---
Voiceover Demos
Demos are our specialty! In fact, that's how we got started. We live and breathe demos. Voice actors from all over the country have recorded here. You're next!
---
Join Our Mailing List:
You can also subscribe by texting VOICEOVER to 22828.
(Message & data rates may apply.)

Welcome...
Lambert Studios has been recording voiceovers in the North Texas area since 2004. But we also provide services to clients across the country and the globe. We have recorded voiceovers for radio and TV spots, political ads, reality TV shows, web promotions, video games, stage productions, as well as charity functions. We've even recorded a song or two. In fact, one of our clients recently won the grand prize on NBC's "The Sing-Off."
We serve everyone — from the individual artist to the advertising executive.
Services Include:
Recording/Engineering Services
Editing
Full Library of Music Beds & Sound Effects
Voiceover Services
IVR Recording Services
Podcast Hosting
Voiceover Workshops
Voice Demo & Singer Packages
CD Duplication
---